Design
Web design & hosting services
Whether you are an individual needing a basic website, or a business requiring a custom CMS site, AffinIT have the experience and solutions to build a website for you, on time and on budget
Develop
Database & application development
Interested in a new development or migrating an existing application? We have the skills to help you succeed. AffinIT can provide Oracle / MySQL / SQL Server database services.
Support
Professional IT support & consultancy
AffinIT can help you to ensure your infrastructure can cope with the demands of your business, while still enabling you to retain those important qualities that make you able to compete effectively
Why choose AffinIT
IT Support is a big part of our business but doesn't need to be a big part of yours. AffinIT offer either ad-hoc work as required or support contracts to ensure there is always someone keeping an eye on your infrastructure and giving your business the stability of one known monthly cost for your support.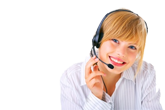 Get in touch
Call us to find out more information on
+44(0) 1892 518915
---